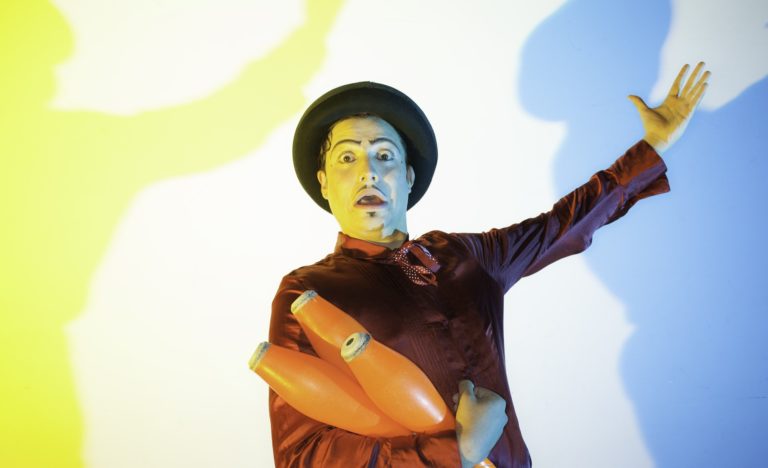 CircusLink is a European project and platform; co-created by 5 organizations committed to the development contemporary circus and aiming at supporting the mobility of companies and the diffusion of creation throughout Europe.
More info on the project here.
What are the criteria to register in the CircusLink Platform?
Be a professional artist, company or organization and fill all the informations required when creating a "Company" o "Programmer" profile inside the platform.
The CircusLink team will be reviewing each registration before publishing and will get in touch with you if there is some information missing.
By registering in the CircusLink each participant, company, or programmers, commits to the values of the project that are:  respect for the diversity of artistic languages, for the artists and the artistic work in general, respect of the needs, desires, and challenges of each operator of the sector, equity in the treatment of the artists and collaborators beyond national, cultural or structural difference.
I am a Company, how often should I update my profile?
I am a Programmer, how do I know if a company's profile is up to date?
As you may have seen on your Company or Programmer profile there is a mention
"last modif. the XX/XX/XXXX"
to let the other members of the community know how up to date is your profile.
In order to maximize the chances of creating professionals contacts through the platform we recommend you update your profile every month or two. 
Is there or will there be a cost for the use of the CircusLink Platform?
For the moment the CircusLink platform is totally free, and we will be working to keep it this way as we are convinced that is the best way to support the work of companies and programmers.
Can I register as a solo artist?
Yes of course, if you tour as a solo artist (or a solo artist in collaboration with other artists) and can fill up all the information needed to create a profile in the CircusLink platform. When registering chose the option "Register as a company" and fill up with all your information.
For the moment only shows can be registered in the CircusLink platform.
What happens if I want to register a show that is work in progress AND a show on tour? Are there different profiles of shows?
Yes, you can register shows under three different status:
Work in progress (no dates)
This status is for shows that are work in progress and have no date of premiere planned yet.


Work in progress (dates)
This status is for shows that are work in progress but have a least a premiere date planned.


On tour
This status is for shows touring You can easily change the status of your show at anytime and update the information overtime.
I am a production and booking circus professional working for several companies, can I create an account?
You cannot register your organisation but you can create an account and profile for each company you represent / work with.
At what point in the discussion process with a programmer should a company enter a show date?
Show dates are to be entered on the platform only once they are confirmed / booked. Also, we advise you too keep the dates up to date if you were to experience changes in your calendar.
As a company, can I enter several shows under the same profile?
Yes, you can enter as many shows as you'd like under the same company profile.
Is it possible to register both as company and programmer on the same email address?
Currently it is not possible. If you wish to register as a company AND as a programmer, you need to create two accounts with two different email addresses.
Can companies and programmers outside the European Union register?
All contemporary circus professionals based on, or operating from, the European continent can register to the platform.
Is it possible to link the calendar in the platform with Google Calendar for automatic synchronisation?
No, this is not a feature that is available on the platform.